Congratulations bawatne! Steve loved your room and you have won a Room Design Trophy!
Here's what he had to say about your room:
"This fantastic Peter Pan inspired room shows off the dynamic design skills of bawatne! Starting with the spectacular Mystical Mountain Wallpaper, there is a wonderful attention to detail found throughout the room with the clever choice of pets, items and decorations! I was especially impressed with how they started with the blue flooring as the water base, and then filled in the rest of the tiles with grass, forest and beach elements to create the ultimate island! That's one nicely-done Neverland! Congratulations!"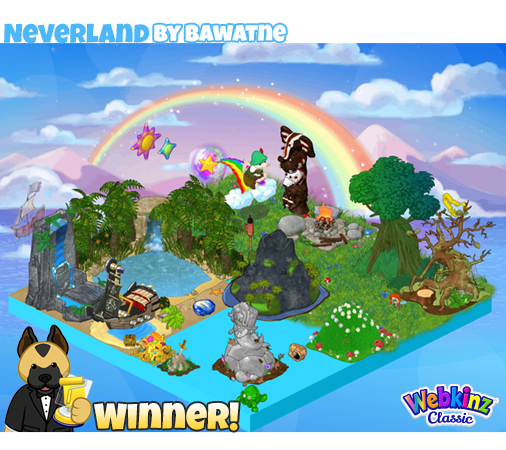 bawatne, please check your inbox for an email that will explain how to get your trophy.