Congratulations Blessedx5! Sally loved your room and you have won a Room Design Trophy!
Here's what she had to say about your room:
"This is such a cool way to show off all of the game posters and trophies! There's such a cool assortment of instruments here, from Family Score prizes to pet specific items, rare items, Wheel of WOW prizes, and more! I particularly love the placement of the Winterfest rug tiles on the floor — very cool! It looks like the perfect place to spark some creativity and have an epic jam session. Congrats on earning all of those trophies, too!"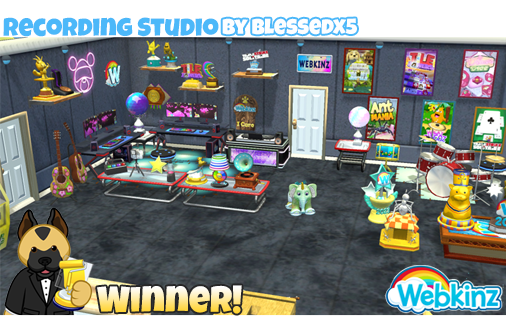 Blessedx5, please check your inbox for an email that will explain how to get your trophy!