Congratulations Clisa! I picked your room, and you have won a Room Design Trophy!
I am so impressed how you used the prizes from the Webkinz Next Arcade to create this wonderful room design! You've paid such close attention to detail when it comes to the placement of each item. From the trophies on each shelf to the milkshakes and condiment caddies on the counters, this diner looks authentic in every way. And even though this place can seat twenty-three pets, it looks spacious enough for a server to move around easily. This diner is the perfect place for any pet to catch a bite! Hope I can visit soon! Well done, Clisa. What a great design!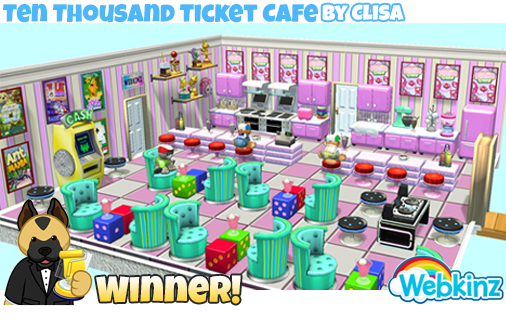 Clisa, please check your inbox for an email that will explain how to get your trophy.