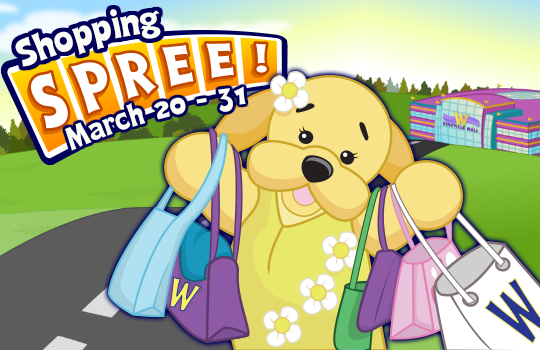 The Spring Shopping SPREE starts today! From March 20 – 31, look for the floating SPREE dice on Webkinz.com and click on them to use during your next game of SPREE in the Games Arcade (limited to 3 dice per day, per account).
You won't want to miss this event. We'll also be giving away a piece of retro clothing from the KinzStyle Outlet daily. Here's a look at the schedule: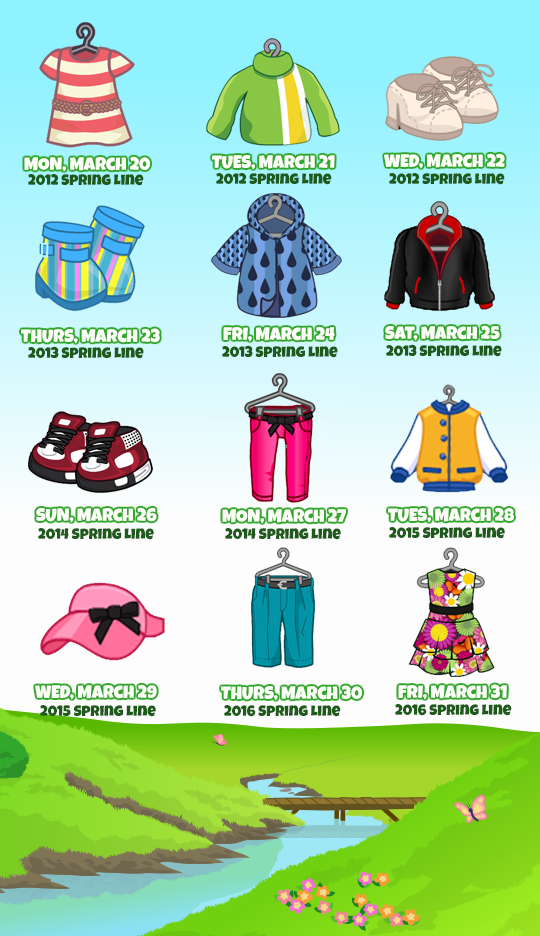 Remember, the floating SPREE dice will only appear on Webkinz.com and will not appear in your pet's room, the Games Arcade or the Adventure Park.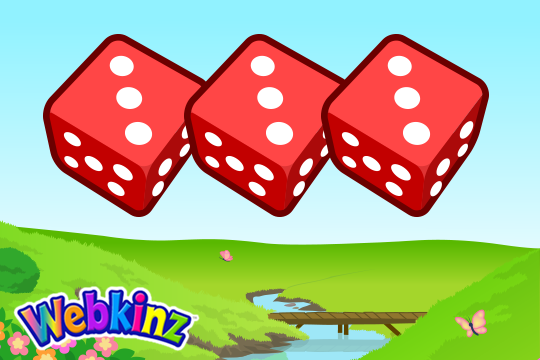 When was the last time you made it to the mall during a game of SPREE? What did you trade your mall credits for while you were there? Let us know by leaving a comment in the section below…