Congratulations Sfup… the staff here at Webkinz headquarters have picked your room as their favorite, and you have won a Room Design Trophy!
We all agree that this room would be the perfect place to unwind after a busy day. Small rooms can be tricky to design but Sfup, you pulled it off brilliantly! The colors of each item match well, which really ties this room together nicely. Great job!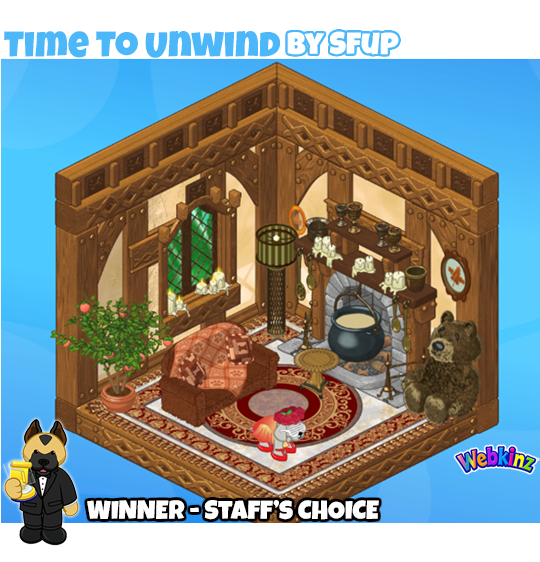 Sfup, please check your inbox for an email that will explain how to get your trophy.