Congratulations Cluesolover… Steve picked your room design as his favorite, and you have won a Room Design Trophy! Here's what he had to say about your room:
The Cozy City Apartment uses the wonderful and unexpected combination of Gingerbread Wallpaper and Flooring with a variety of different other theme items, seamlessly blending them together into one simple yet striking room design.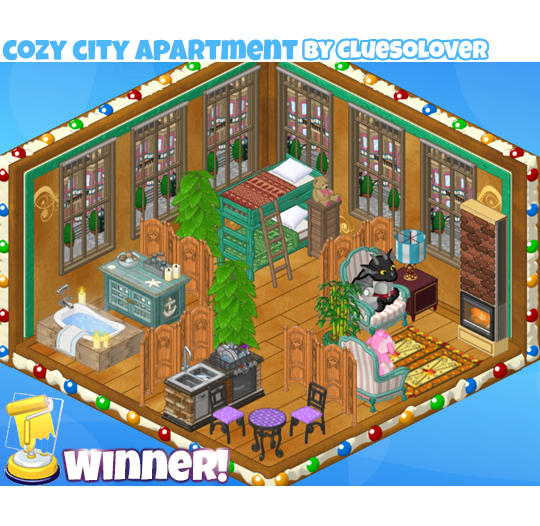 Cluesolover, please check your inbox for an email that will explain how to get your trophy.