Congratulations Clamxps! Steve loved your room and you have won a Room Design Trophy!
Here's what he had to say about your room:
"When I saw this room, my immediate reaction was "WOW!" From the layout to the choice of colors, this Autumn Home shows off the designer's meticulous and creative imagination. I could see CLAMXPS's eye for decor serving them well in the real world as much as it does in our virtual one. Well done!"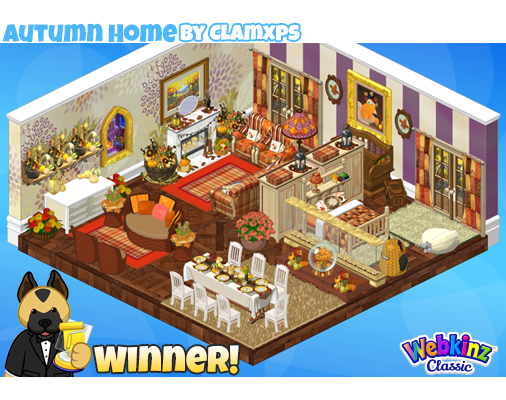 Clamxps, please check your inbox for an email that will explain how to get your trophy.