On August 26th, look for the Super School Challenge icon on your Webkinz account. It will be displayed on the left side of your screen (web only):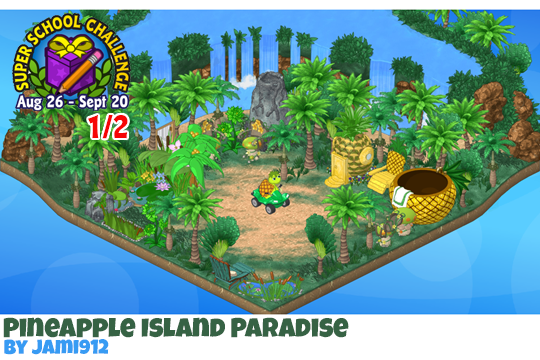 You can click on the icon to review your tasks. If you manage to complete all 6 tasks by September 20th (ending at midnight, EST), you'll win all 6 prizes, including the Grand Pride: An Academy Playing Field.
Here's a sneak peek at this year's tasks:
1/2 Lunch Break at the Academy!
Head to the cafeteria… Earn 200 KinzCash playing Cash Cow 2 in the Arcade
Pizza lunch! Earn 160 KinzCash playing Pizza Palace in the Arcade
Head to the schoolyard! Win 6 games of Checkers at the Tournament Arena
What You'll Win: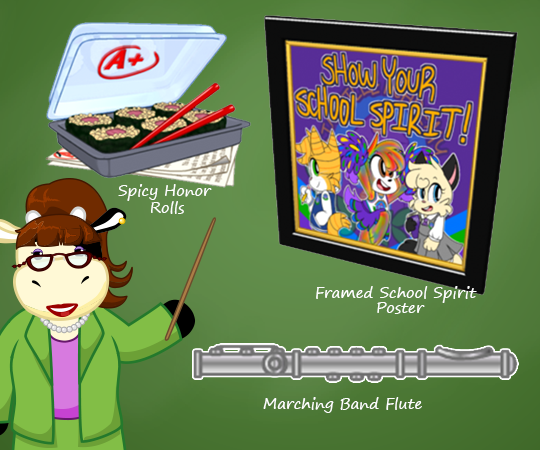 2/2 Lunch Break is Over
Head back to class… Sign up your pet for any 15 classes at the Kinzville Academy
Hit the books! Earn 180 KinzCash playing Booger Gets An A in the Arcade
You're a straight A student! Spin the Wheel of WOW 6 times
What You'll Win: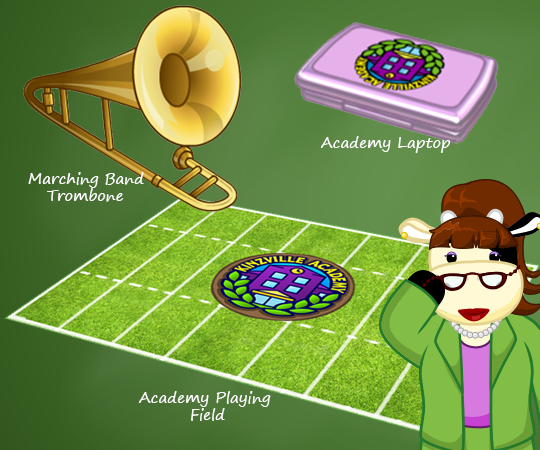 The Academy Playing Field is a large item (6 X 8) and can be placed in outdoor, underwater and treetop rooms as well as large indoor rooms. It's the perfect place to hold marching band practice and watch the big game!