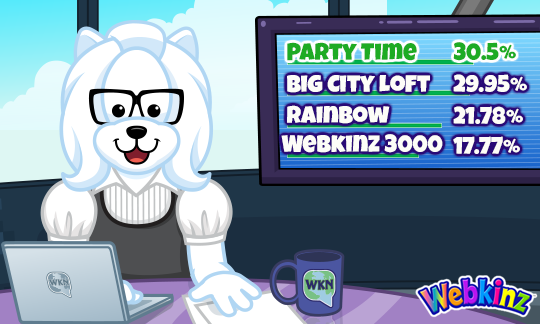 Hello Webkinz Newz Readers, Ella McWoof here with a special report! The results are in… and I am pleased to announce that the Webkinz Newz community has chosen the Party Time room theme to be the next theme to be released in the W-Shop. Congratulations to ShanTilley for your winning suggestion!
This was one of our closest votes ever, but the Webkinz Newz community has spoken and you can expect to see this theme being released in the W-Shop on May 10.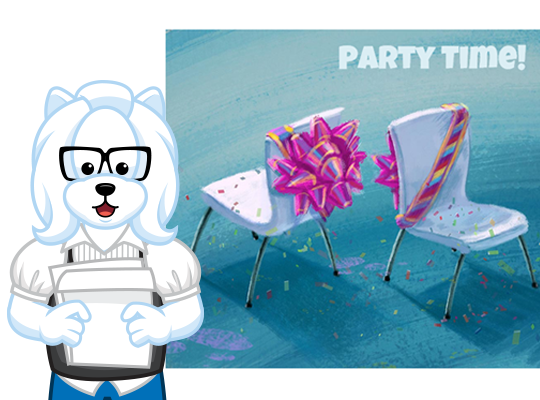 Remember, keep visiting Webkinz Newz often. We'll be showing off concept drawings as this theme is being created allowing YOU to leave feedback and offer ideas as to what we should name each item!
Are you glad this theme won? What items would you like to see included in this theme? Please leave your comments below…
This has been Ella McWoof reporting for Webkinz Newz!