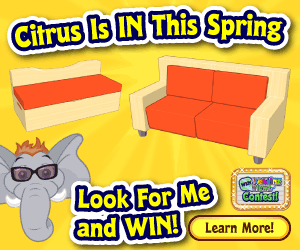 Looking to brighten up your room? Don't miss the Tangerine Peek-A-Newz Challenge, on from now until June 1. Win a piece of the Tangerine theme every day.
Win a Tangerine Chair from today until May 29, a Tangerine Dining Table May 30, a Tangerine Floor Lamp on May 31 and a Tangerine Toy Box on June 1.
Limit of one prize per Webkinz World account per day.