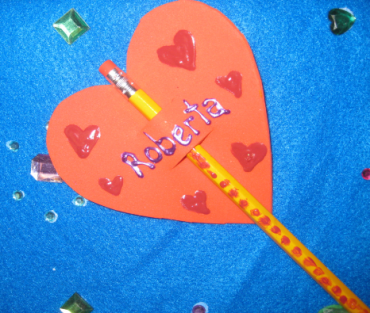 Here's a fun craft that you can take with you to school!
What you need:
Fun foam, scissors, pencils, stickers, glitter
What you do:
Cut out a fun foam shape (it's easier if you draw the shape on the foam ahead of time).
Fold the shape in half and make two small snips, one above the other.
Slide the pencil through the snips.
Decorate the topper any way you like.
Make some for your friends!