Submitted by: pro with Lord Orochi the Snake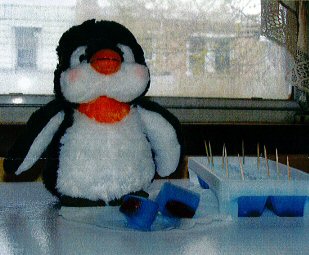 What you need:
24 Small candy fish
24 ounce Blue Raspberry fruit juice
24 Tooth picks
2 Ice trays
What you do:
1.     Drop one candy fish into each available compartment of the ice tray.
2.     Insert the pointed end of the tooth pick firmly into the center of the candy fish.
3.     Pour the blue raspberry juice over each fish to the fill line of the ice tray.
4.     Place both fishicle trays into the freezer for 2 hours.
Do you have a great idea for a craft, recipe or party game? We'd love to hear them!