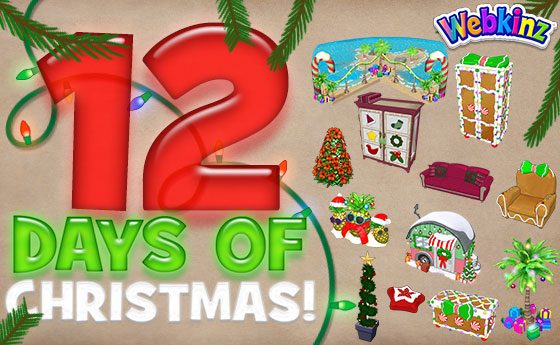 Have you been celebrating Christmas with the Ganz eStore?!
From December 4 to December 15, 2019 the Ganz eStore is releasing one new item every day! You can use your eStore points to get these festive items all the way until January 20, 2020!
Here's a preview of the 12 Days of Christmas items you may find:
GingerKinz
Wardrobe

Tropical Holidays
Palm Tree

Quilted Christmas
Sofa

GingerKinz
Toybox

Tropical Holidays
Wallpaper

Quilted Christmas
Wardrobe

Tropical Holidays
Divider

GingerKinz
Armchair

Quilted Christmas
Floor Lamp

Holiday Camper

Tropical Holidays Tree

Quilted Christmas Bouncer
Visit Ganz eStore for more details on eStore's 12 Days of Christmas!