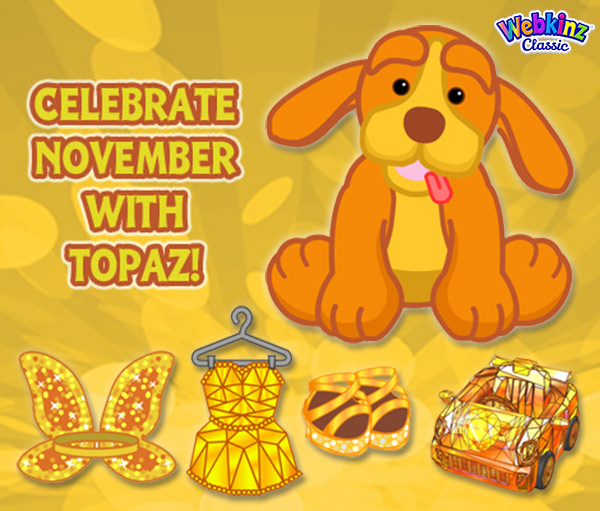 Online-only Birthstone Pets are known in Webkinz World for their extraordinary loyalty and stunning looks!
Bright orange like the leaves on an autumn tree, the Topaz Terrier is a brilliant addition to any Webkinz family. Kind and gentle, sweet and loving, you're sure to fall in love with this dear dog.
Also available in the Birthstone series are delightful wings, elegant dresses, shiny shoes and glittering Gemsters. For each Birthstone month, there will be corresponding items offered.
You may find these Birthstone items and much more at eStore!