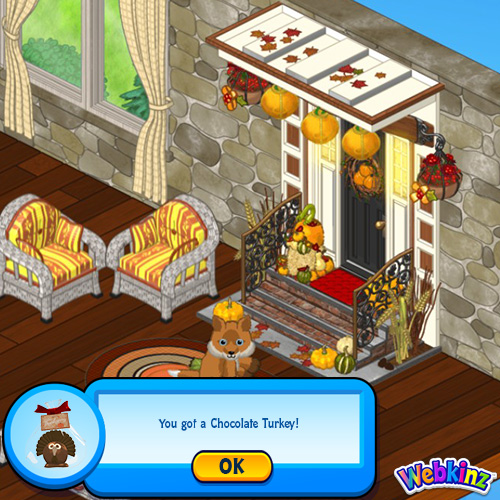 Your pet is sure to receive something they'll be thankful for each day they knock on the delightful Thanksgiving Decorated Door! Plus the autumn colors will open up all-new decorating possibilities!

Can be used to make one Chocolate Turkey food item per day when clicked on.
You may find this Thanksgiving item and more at eStore!