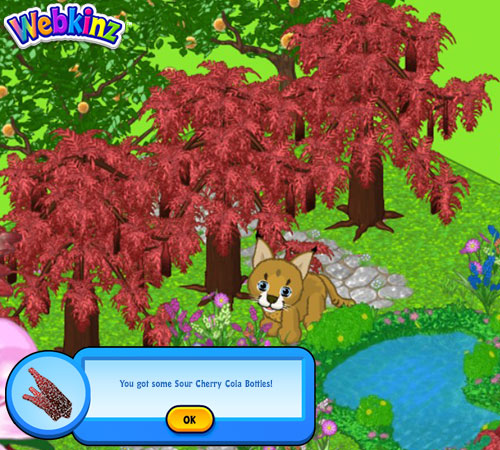 May's CANDY TREE has arrived: Cherry Cola Tree!
If your pet prefers something sour, pick up the colorful Cherry Cola Tree! Each day they'll get a little something to pucker their sucker at snack time!
Each day they'll be able to harvest a Sour Cherry Cola Bottles food item!
You may find a new Candy Tree each month at eStore!