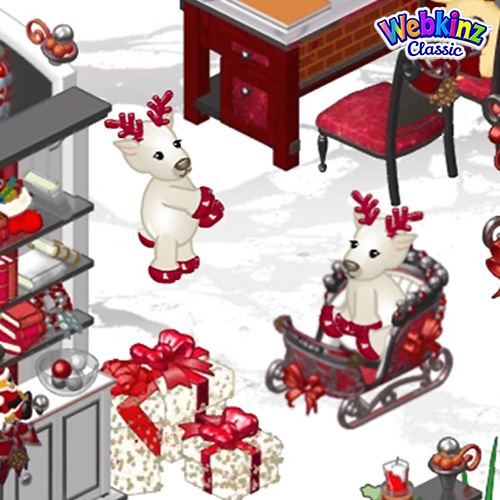 Tomorrow is Black Friday and we're featuring an exclusive virtual pet that is available from November 27-29, 2020 only!
'Tis the season for adopting a reindeer, so you won't want to miss the chance to add the Holiday Silver Reindeer to your family of Webkinz pets! No need for this reindeer to be a beast of burden, because they can ride easy inside their own Holiday Silver Sleigh! After spending time out in the cold, you can warm them up with a hearty Heartwarming Oatmeal Bowl!
Available on GanzeStore.com and in the W-Shop, the sale price for this spectacular pet is 12,500 eStore Points and Deluxe users can get it for 10,000 eStore Points.
With all the great Black Friday deals being offered, there are so many reasons to visit Ganz eStore this weekend – plus it's your only chance to own this special pet!