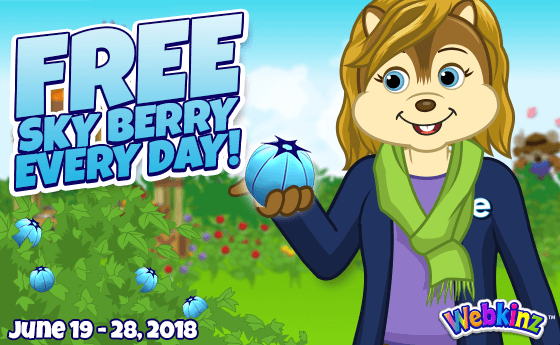 There are so many ways to earn extra berries during Berry Fest. Did you know that you can earn a Sky Berry every day for FREE from Ganz eStore from June 19 to 28, 2018?
It's so easy – just log into your GanzeStore.com account (don't have an eStore account? Create one for FREE) and go to the Berry Fest category. Add the Sky Berry to your cart, select the "Deliver to Game Account" option and finish checking out to receive a FREE Sky Berry in your dock!
NOTE: Select the "Deliver to Game Account" option to get your Sky Berry directly delivered to game. If you choose the gift code option, Nafaria will eat your Sky Berry! You might still get the prize but no Sky Berry will be added to your dock.
You may find this Berry Fest item and more at eStore!