Is your pet ready for #DressYourPetDay on January 14, 2019 and #NationalHatDay, January 15, 2019? If not, no worries! Ganz eStore has lots of clothing items that will be available for purchase in time for your pet to be ready!
Try some of these looks or create your own. Have fun!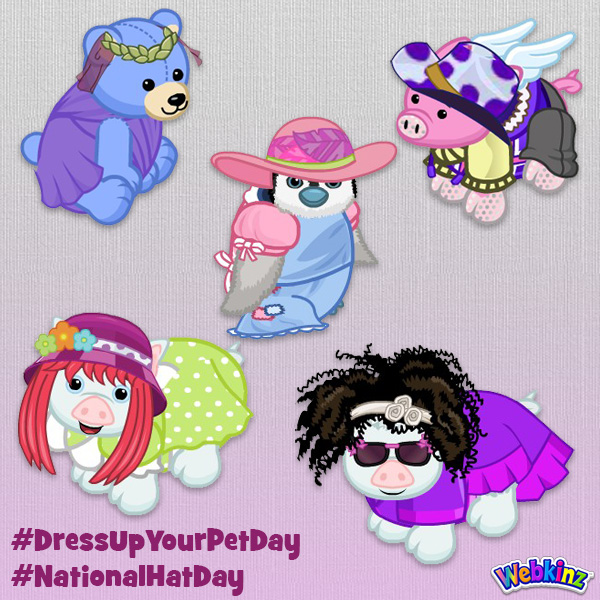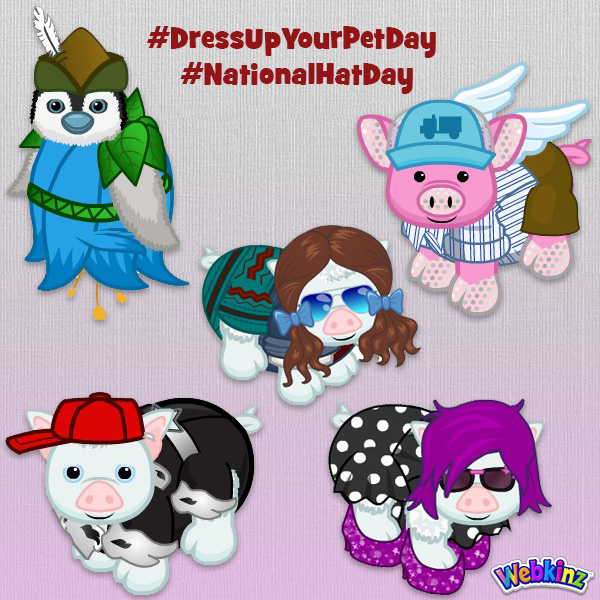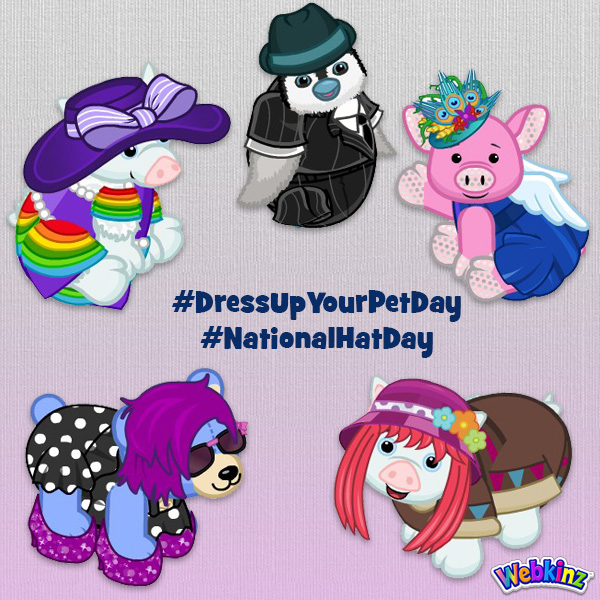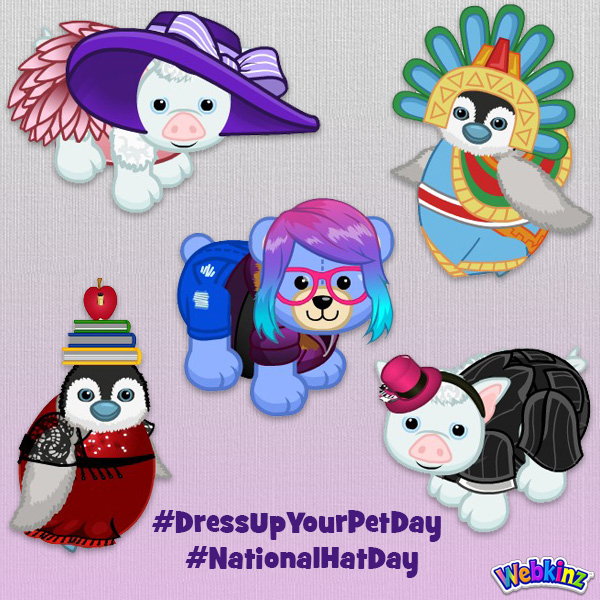 You may find these clothing items and more at both W-Shop and Ganz eStore!