Say Hello to a NEW KIND OF eStore BUNDLE!
Jam packed with all kinds of cool eStore and Webkinz items, some rare and hard to find, this Magical Oddities bundle is perfect for any Pet that loves all things Magical!
The Magical Oddities bundle contains all these fabulous items: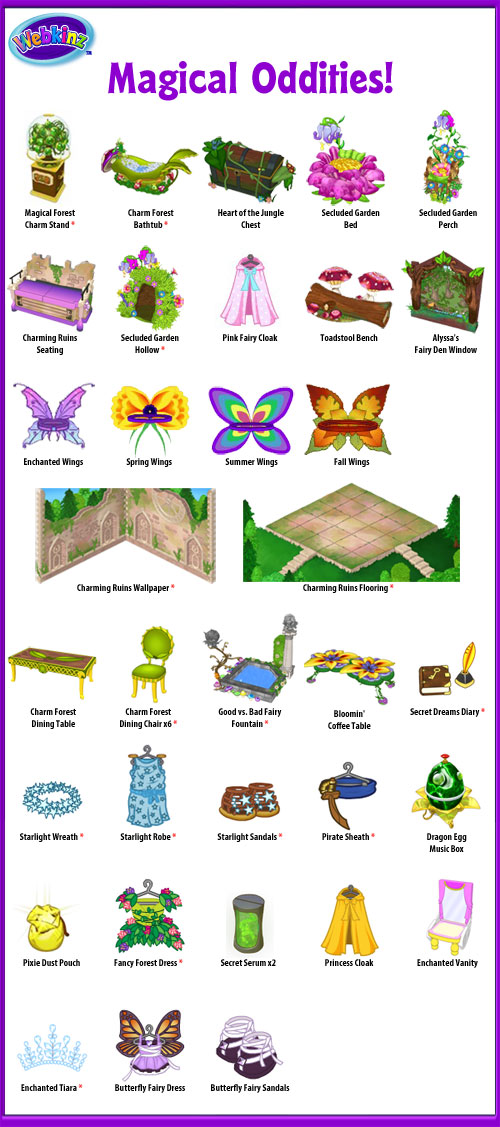 There will also be a Magical Oddities mini bundle that contains almost the same great assortment of items as pictured – just without the items that have stars beside their names.
Visit Ganz eStore starting January 30th to February 8th, 2015 for more details on this bundle.
You may find a new weekly bundle special each week at Ganz eStore!