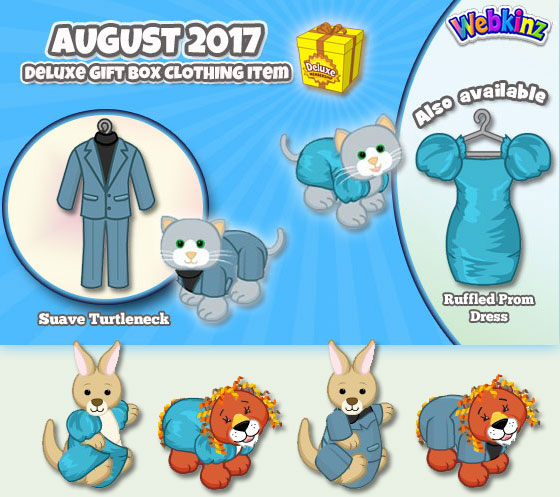 There's a new Deluxe Members Gift Box clothing item for August: Suave Turtleneck!

Match the Suave Turtleneck with the Ruffled Prom Dress, available from Ganz eStore!
The puffed shoulders on the pretty Ruffled Prom Dress are positively perfection! Your pet is sure to look simply stunning!
You may find Deluxe Memberships and more at eStore! To learn more about Deluxe Memberships, click here!