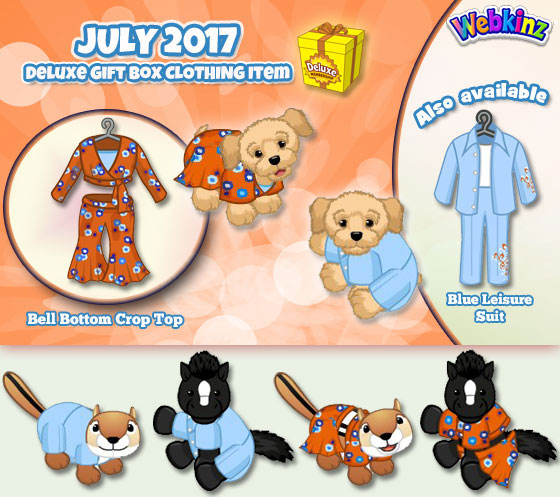 There's a new Deluxe Members Gift Box clothing item for July: Bell Bottom Crop Top!

Match the Bell Bottom Crop Top with the Blue Leisure Suit, available from Ganz eStore! Keep it simple with the subtle tones in the cozy babydoll dress! Your pet is sure to adore their marvelously-mod new look!
You may find Deluxe Memberships and more at eStore! To learn more about Deluxe Memberships, click here!