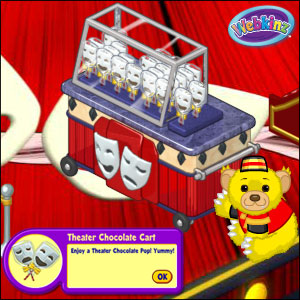 New item available:
Theater guests love their treats, and this stylish Theater Chocolate Cart gives out delicious AND dramatic sweets! Perfect for a hungry crowd at intermission. Makes one Theater Chocolate Pop food item per day when clicked on.
Look for more Theater items starting March 1st!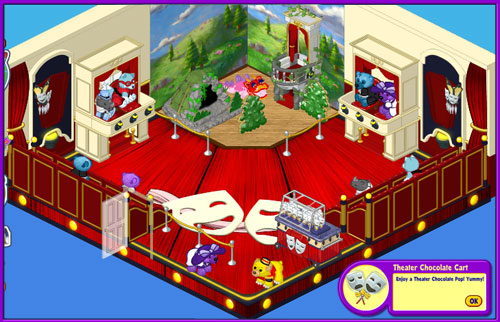 You may find this item and so much more at both Ganz and Webkinz eStores!