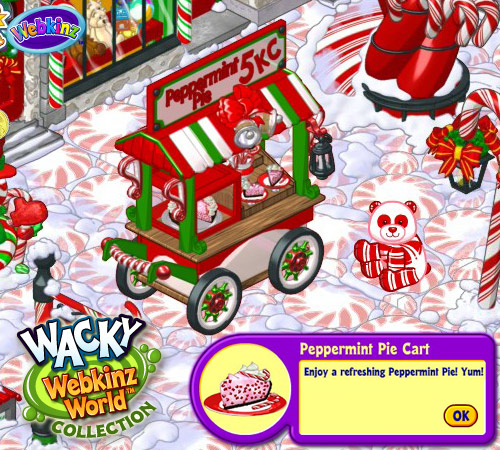 New Wacky Webkinz World item available: Peppermint Pie Cart

This Peppermint Pie Cart is a refreshing way to serve your pet a daily treat! The Peppermint Pies will help freshen up your pet's breath at snack time!
Pair the Peppermint Pie Cart with the new Peppermint Lane Signpost for an even more stylish experience! Your pet will never get lost on their way to Peppermint Lane with the sweet Peppermint Lane Signpost! Make sure to pick one up for your Peppermint Lane town square!
You may find a new Wacky Webkinz World item each month at eStore!