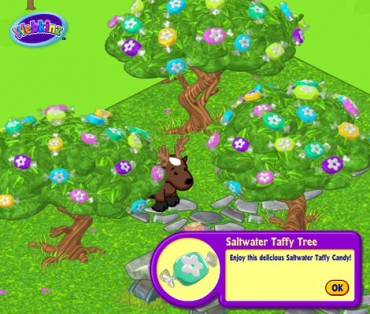 May's CANDY TREE has arrived:
Saltwater Taffy Tree
Be careful not to eat too many at once!

There's nothing better than saltwater taffy, especially if it comes from a magical Saltwater Taffy Tree! Get one Saltwater Taffy Candy food item per day.
You may find a new Candy Tree each month at eStore!