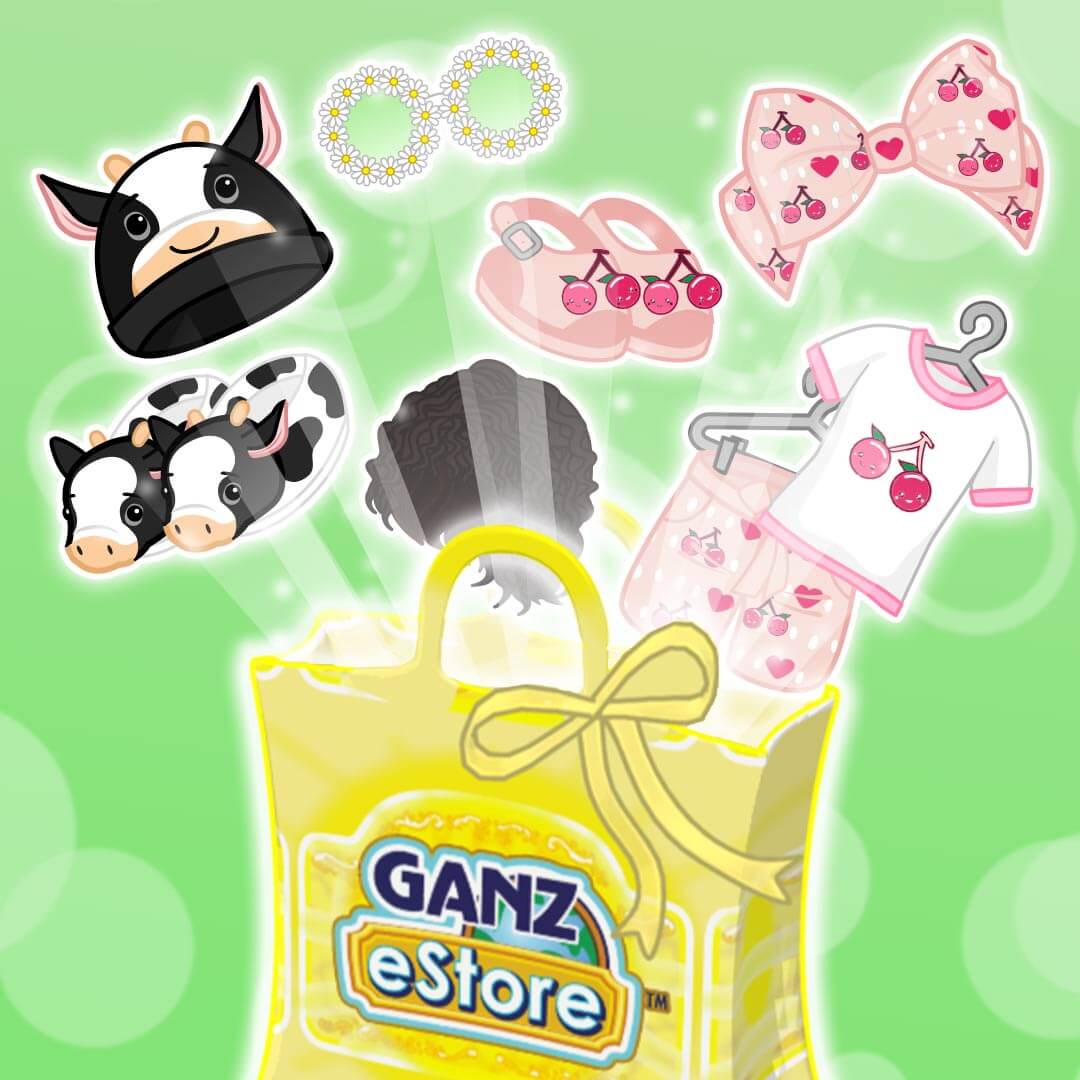 THE 2023 SUNNY SPRING MYSTERY CLOTHING BAG HAS ARRIVED!
Mystery Clothing Bags award two random clothing pieces, some not previously released!
Drag and drop your Mystery Clothing Bag from your Dock into your Pet's room. Watch as it magically awards mystery clothing items to your dock!

Here's some tradeable clothing pieces you may find in the 2023 Sunny SPRING Mystery Clothing Bag:
Carefree Cow Hat,
Carefree Cow Slippers

Cheeky Cherry Hair Bow,
Top, Shorts, Sandals

Curly Bob
Wig

Daisy
Sunglasses

Spring Breeze Bow,
Dress, Sandals

Fresh Spring Fawn
Hat
The 2023 Sunny Spring Mystery Clothing Bag may be found in Ganz eStore as well as W-Shop in Webkinz World until May 31, 2023.