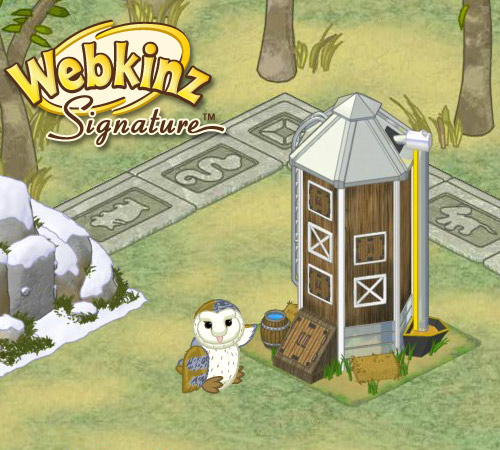 Ganz is proud to showcase the Webkinz Signature and Endangered Species Edition Signature Pet collections.
One of the smartest birds around, the Signature Barn Owl watches the outside world from the refined heights of the Sneaky Silo! And to top off a day of graceful gliding and dangerous diving, this talented hunter loves nothing more than a well-earned Gourmet Cricket Cocktail!
The Signature Barn Owl comes with the following items:
• Special Item: Sneaky Silo
• Special Food: Gourmet Cricket Cocktail
• A Wish Token
• Plus one Exclusive item from the Signature Room Theme
Every Signature series pet includes an amazing pet-specific special item and food to dazzle players, a Wish Token for extra fun on the site, an exclusive piece of the Signature Room Theme that is only available from adopting a Signature Pet, plus all the regular adoption rewards!
You may find this virtual, online Signature Pet and more at eStore!