Black Friday is almost here and we thought we'd give you an idea of what you can find.
First of all we have to mention the Black Friday Exclusive Pet: the Sugar Cookie Puppy. The sale price for this pet is 12,500 eStore Points and 10,000 eStore Points for Deluxe Members. It will only be sold from November 25-27, 2022 on both GanzeStore.com and W-Shop, so be sure to check it out!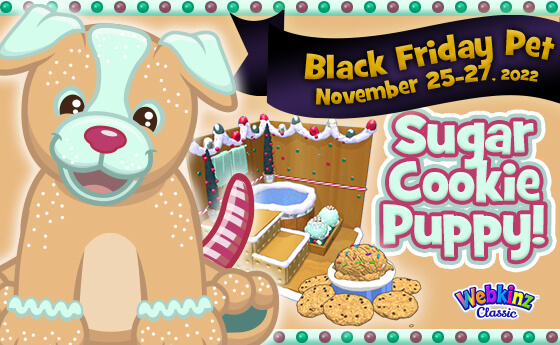 Other things to look out for is 70% off select items, plus great savings on select Candy Trees, Wallpapers and Floors, Room Themes, Exclusive Online Pets, oh, and BOGO's too!
There will be a lot to choose from so you won't be disappointed.
Happy shopping!