Black Friday in May is almost here and we thought we'd give you an idea of what you can find.
Look for new Holiday Wishes items!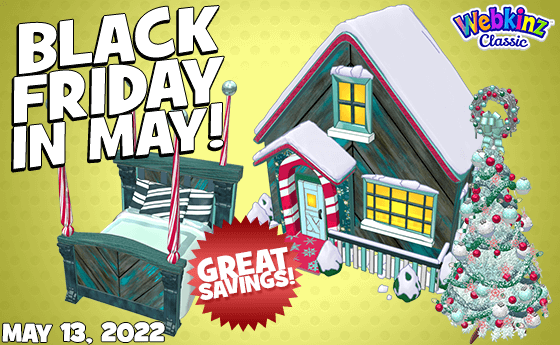 You can also save up to 50% off select items such as Candy Trees, Wallpapers and Floors, Room Theme items and Exclusive Online Pets!
There will be a lot to choose from so you won't be disappointed.
Happy shopping!