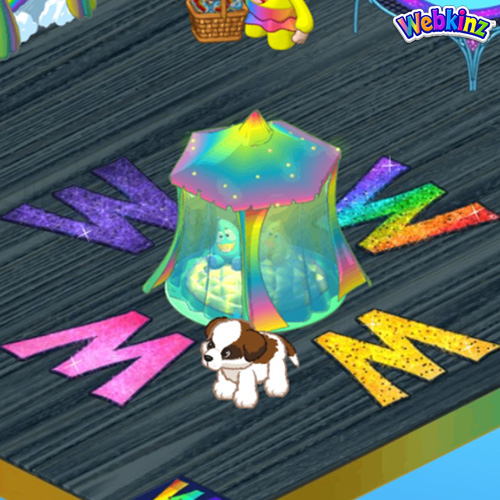 If you want to add some gorgeous glitter to your pet's floor, then pick up the terrific Celebration Tile! You'll find a delightfully different design at each turn!
Looks great when matched up with the with the Celebration Tent too!
You may find a new Kinz Cottage and companion item each month at eStore!