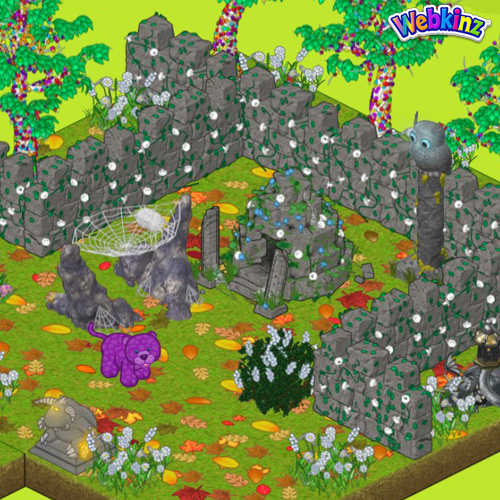 These low, overgrown brick Moon Flower Walls will do a marvelous job of marking territory in a room without blocking the view! Pick up a set and get those ruins looking right!
Looks great when matched up with the with the Monstrous Den too!
You may find a new Kinz Cottage and companion item each month at eStore!