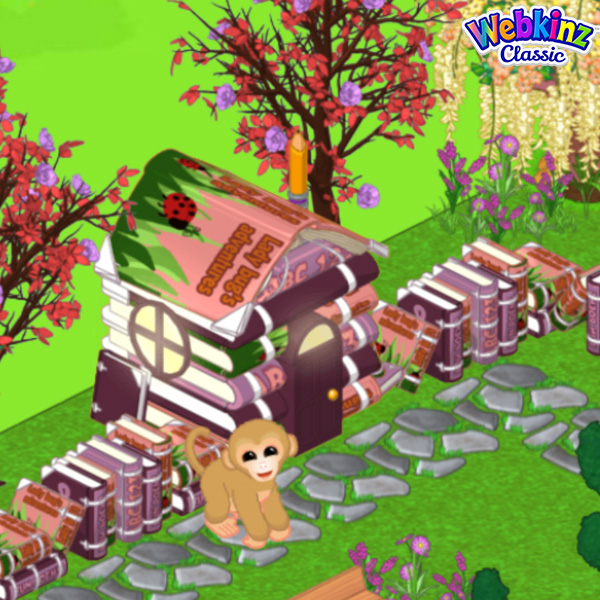 September's Kinz Cottage has arrived: Book Nook Cottage
For the pet that thinks a great getaway isn't complete without bringing along some books, the cute Book Nook Cottage is for them! It's a vacation with some imagination!
Watch for the companion item, Serene Gladiolus Garden, to be released next week!
You may find a new Kinz Cottage and companion item each month at eStore!