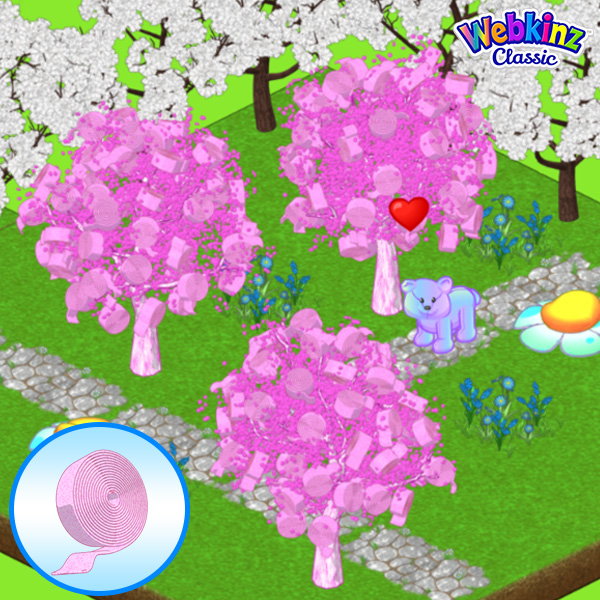 July's CANDY TREE has arrived: Bubblegum Roll Candy Tree!
The pretty pink rolls of bubblegum harvested from this Candy Tree will give your pet something to chew on! It's sure to be a sweet addition to your collection of candy trees!
This tree makes one Pink Bubblegum Roll each day that you can feed to your pet!
Watch for the companion item, Fly 90s Lounge Chair, to be released next week!
You may find a new Candy Tree each month at eStore!