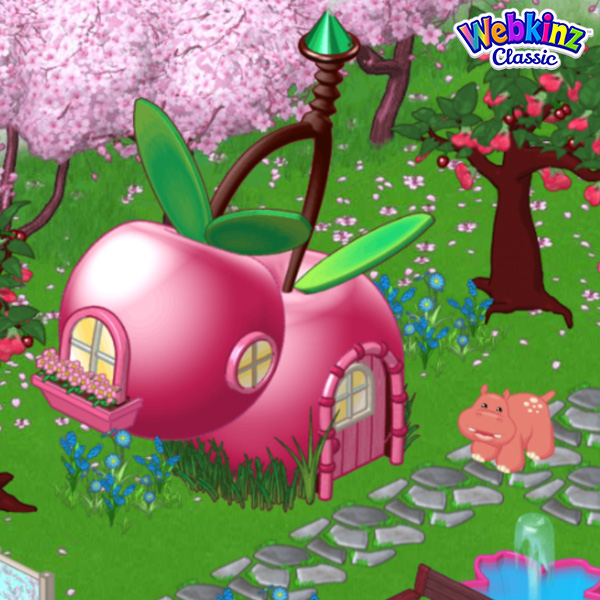 February's Kinz Cottage has arrived: Cherry Cottage
Your pet will have a sweet time staying inside this cute cottage! They'll certainly admire the blooming cherry blossoms!
Watch for the companion item, Cheeky Cherry Hamper, to be released next week!
You may find a new Kinz Cottage and companion item each month at eStore!