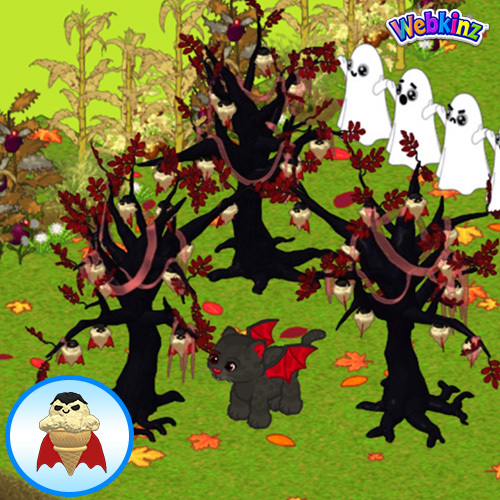 October's CANDY TREE has arrived: Count Bite Ice Cream Tree!
Lurking in the branches of the sinister Count Bite Ice Cream Tree is a sweet ice cream treat! Each new morning when sunlight breaks, your pet can sink their fangs into one!

This tree makes one Count Bite Ice Cream Cone food item each day that you can feed to your pet!
Watch for the companion item, Fluffy Bat Rocker, to be released next week!
You may find a new Candy Tree each month at eStore!