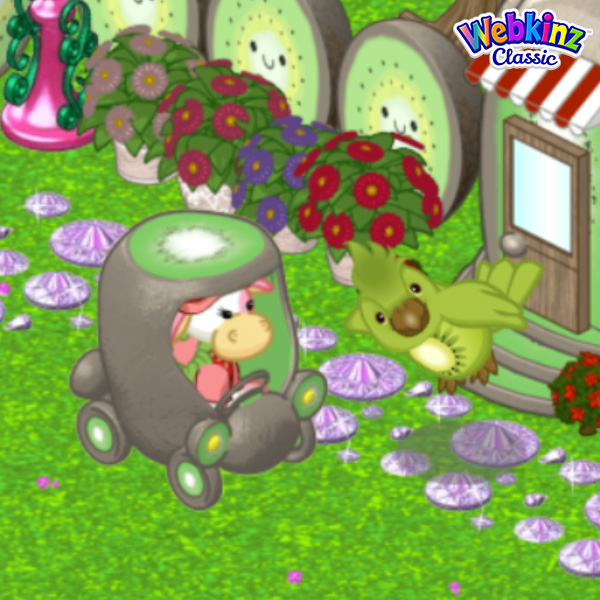 If you're looking for a great green vehicle, then look no further than the Cute Kiwi Car! The best thing about it is that it never runs out of juice!
Looks great when matched up with the Cute Kiwi Cottage too!
You may find a new Kinz Cottage and companion item each month at eStore!