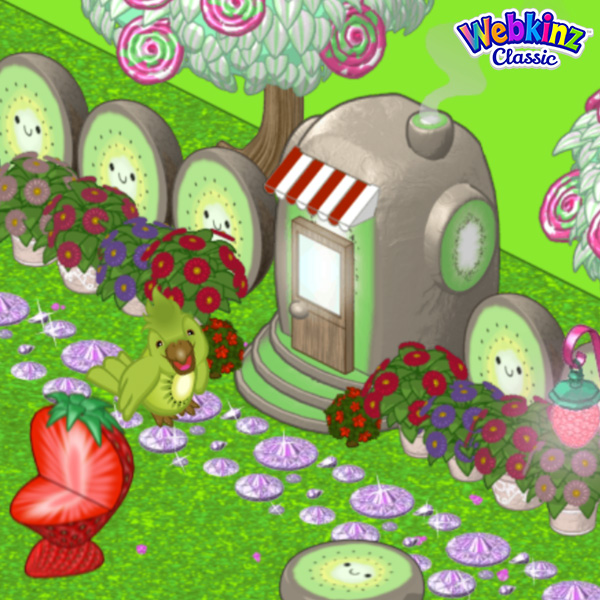 May's Kinz Cottage has arrived: Cute Kiwi Cottage
The Cute Kiwi Cottage is a really refreshing place for your pet to stay! It's sure to get the creative juices flowing!
Watch for the companion item, Cute Kiwi Car, to be released next week!
You may find a new Kinz Cottage and companion item each month at eStore!