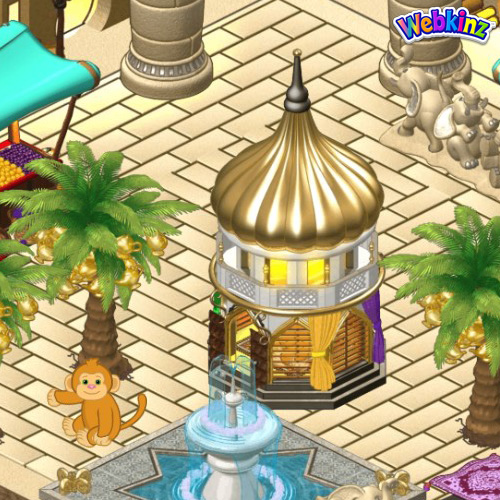 May's Kinz Cottage has arrived: Desert Palace Cottage
Spend those Arabian Nights lounging in the lap of luxury! Your pet will feel like a supreme sultan in their own precious Desert Palace Cottage!
Watch for the companion item, Desert Palace Fence, to be released next week!
You may find a new Kinz Cottage and companion item each month at eStore!