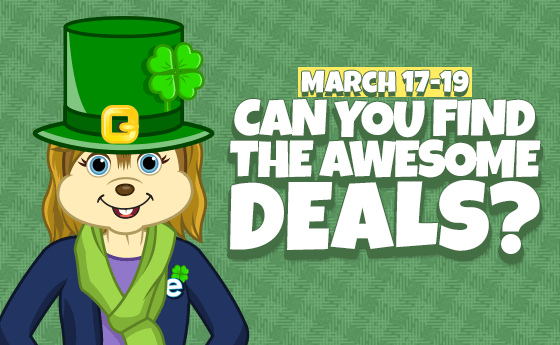 From March 17 to 19, 2017 search around the various Webkinz categories on GanzeStore.com for virtual items that have been renamed to contain the word TREASURE in them!
Examples:
• Patchwork Leopard could be renamed to PatchTREASUREwork Leopard
• Antique Column could be renamed to Antique TREASURE Column
• Elven Arbor Sofa could be renamed to ElTREASUREven Arbor Sofa
• Blue Ruffled Curtains could be renamed to Blue RuffTREASUREled Curtains
Once you add the items to your cart, you will see a discount of up to 35%! Then, just checkout and enjoy your items!
There are 57 virtual Webkinz items and 15 virtual Webkinz pets to be found. Can you find them all? No cheating though – the search box feature will not help you! ;)
You may find the eStore TREASURE Hunt and so much more at eStore!