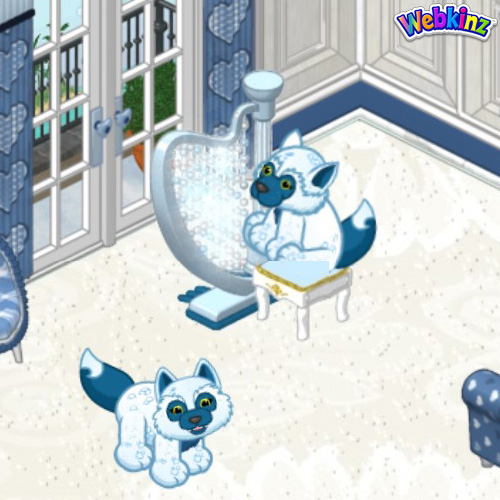 You'll feel like the stars have aligned when you adopt a White Cosmic Wolf into your family of Webkinz pets! This lonely soul finds peace and tranquility with a few simple strums of the strings on their Heavenly Harp! They also have a huge appetite, so when they're feeling hungry, feed them a snack that's out-of-this-world: a Planet Kabob!
To learn more about this Fan Designed pet, visit this WebkinzNewz article: Sneak Peek, White Cosmic Wolf
You may find this pet and more at both W-Shop and Ganz eStore!