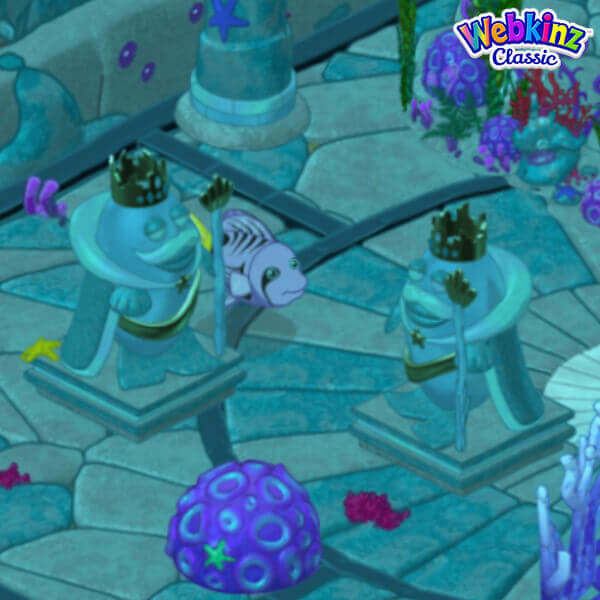 All hail the Fish King! Add this icon of the Adventure Park to your underwater room to honor the majestic monarch! It's sure to remind you of some fantastic fish tales!
Make the look complete with the Underwater Ruins Castle!
You may find a new Kinz Cottage and companion item each month at eStore!