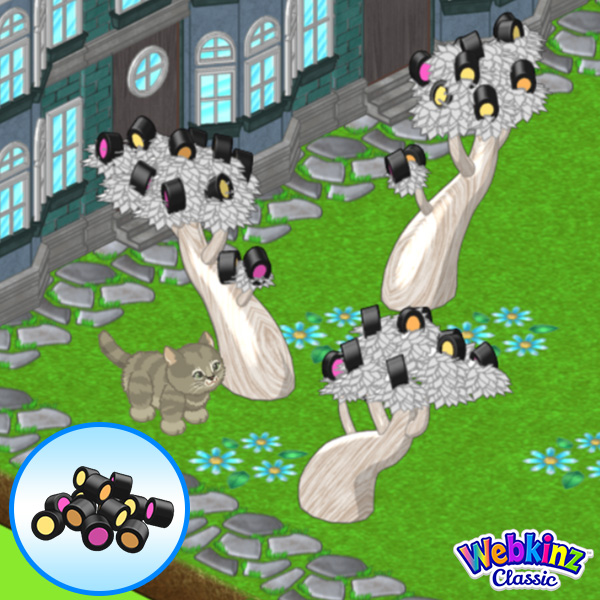 June's CANDY TREE has arrived: Fruity Licorice Candy Tree!
This beautiful bent bonsai tree contains a bounty of licorice candy that can be collected once a day! The daily harvest from the Fruity Licorice Candy Tree will have your pet happy to help!
This tree makes one consumable Fruity Filled Licorice food item each day that you can feed to your pet!
Watch for the companion item, Stylish Petunia Planter, to be released next week!
You may find a new Candy Tree each month at eStore!