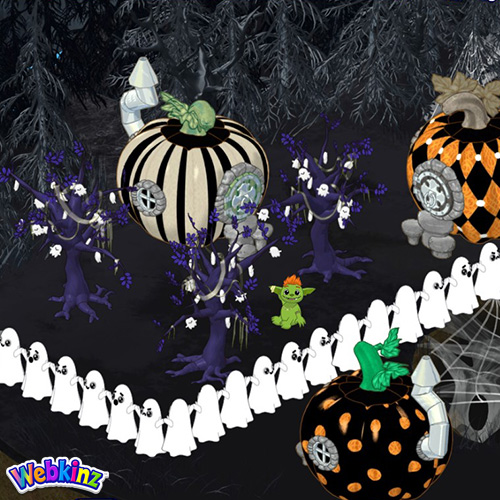 If you want to turn your pet's yard into a spooky spectacle, then pick up a few pieces of the phantasmic Ghostie Fence! It's sure to create just the right amount of decorative dread!
The Ghostie Fence is a perfect decorative companion to the Gummy Ghost Tree!
You may find a new Candy Tree tie-in item each month at eStore!