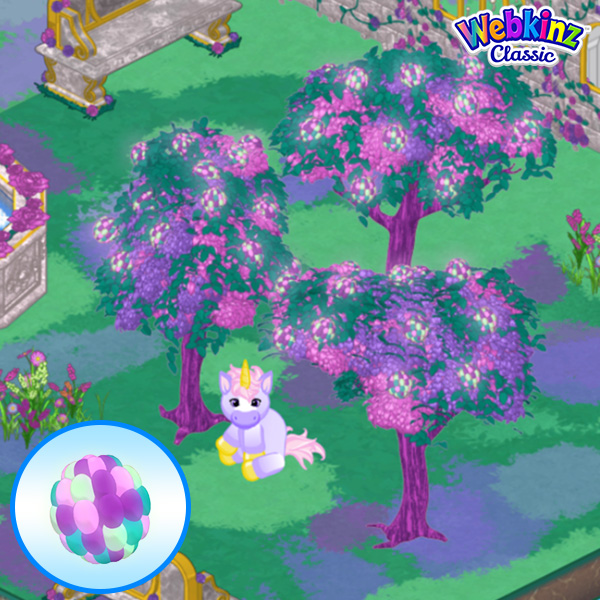 August's CANDY TREE has arrived: Glowing Gum Drop Candy Tree!
Your eyes will light up with excitement when you see the gorgeous Glowing Gum Drop Candy Tree in your yard! Harvest glorious gum drops ever day!
This tree makes one Glowing Gum Drop Ball each day that you can feed to your pet!
Watch for the companion item, Magic Meadow Flower Patch, to be released next week!
You may find a new Candy Tree each month at eStore!