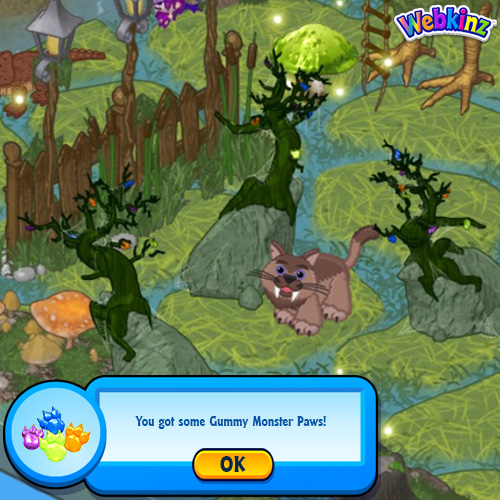 October's CANDY TREE has arrived: Gummy Monster Paws Tree!
The creepy Gummy Monster Paws Tree delivers a dastardly delicious delight daily! It's a great way to get a tricky treat all year long!

This tree makes one Gummy Monster Paws food item each day that you can feed to your pet!
Watch for the companion item, Monster Paw Rug, to be released next week!
You may find a new Candy Tree each month at eStore!