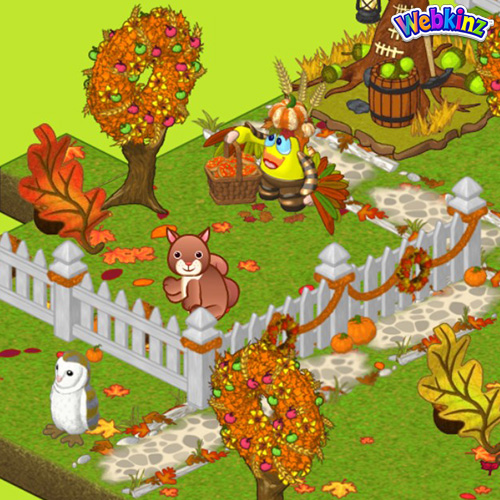 Line your pet's yard with a few delightfully-decorated picket Harvest Wreath Fence pieces! It's a great way to spice up your pumpkin-themed outdoor designs!
The Harvest Wreath Fence is a perfect companion to the Harvest Wreath Candy Tree!
You may find a new Candy Tree tie-in item each month at eStore!