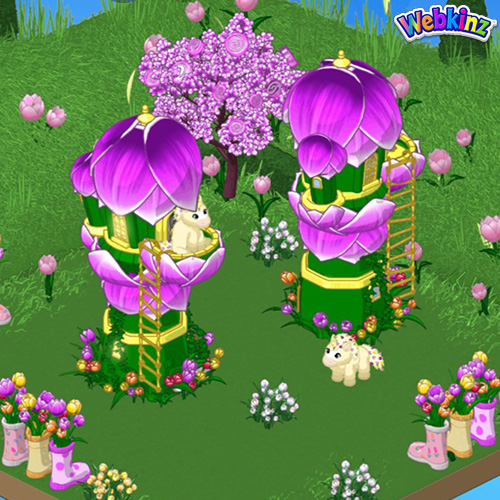 May's Kinz Cottage has arrived: Tulip Tower
Your little princess can hide away in a hurry atop the terrific Tulip Tower! And they won't need long locks to climb inside!
Watch for the companion item, Tulip Trampoline, to be released next week!
You may find a new Kinz Cottage and companion item each month at eStore!