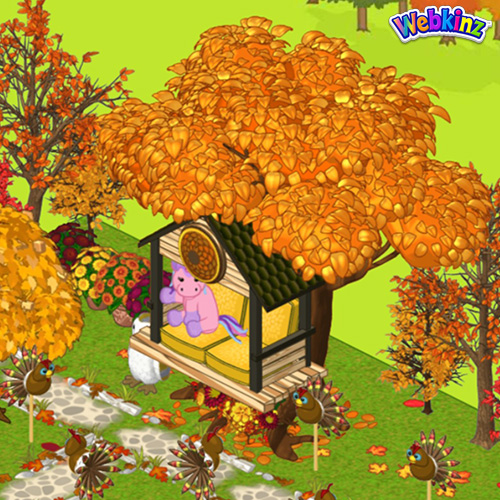 November's Kinz Cottage has arrived: Fall Treehouse
Add the ultimate pet hangout to your yard with the towering Fall Treehouse! It's the perfect place for them to sit and admire the view!
Due to eStore Black Friday sales events happening next weekend, there will not be a companion item this month.
You may find a new Kinz Cottage and companion item each month at eStore!