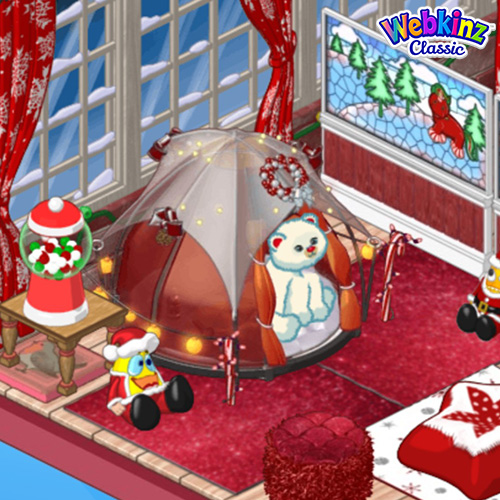 December's Kinz Cottage has arrived: Holiday Silver Tent
Celebrate the season in the great outdoors with some style! The terrific Holiday Silver Tent has everything your pet needs to show their holiday spirit!
Watch for the companion item, Holiday Wacky Fence, to be released next week!
You may find a new Kinz Cottage and companion item each month at eStore!