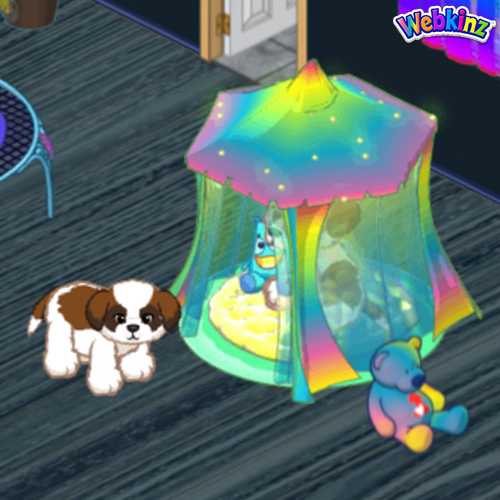 April's Kinz Cottage has arrived: Celebration Tent
The pretty and portable Celebration Tent is a great place for your pet to sit while their imagination soars! Every pet needs a private place that feels safe and soothing!
Watch for the companion item, Celebration Tile, to be released next week!
You may find a new Kinz Cottage and companion item each month at eStore!